Posts tagged
Chicagoland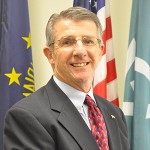 Long time NWI leader and educator Bill Thon and Dyer-based training and development company, NorthStar360, are proud to announce a strategic partnership.
Thon is no stranger to training and, in fact, spent more than eight years as the Executive Director of the Corporate College for Ivy Tech Community College/ Northwest. Additionally, he served 17 years in various Manufacturing, Human Resources and Training roles at Rieter Automotive. He's eager to use this experience and know-how to help area businesses better their organization and achieve key business goals.
"I'm very proud of the work I've done throughout my career and I'm thrilled I can use my experience to help more businesses in Northwest Indiana and Chicagoland with developing their employees. Working more intimately with organizations and helping them achieve results is exactly where I want to be," explains Thon.
NorthStar360 helps businesses maximize their success through comprehensive hiring practices and in-depth employee development programs. The company customizes its training and tailors its development programs to meet the specific business goals of its clients.
"NorthStar360 is thrilled for this new partnership with Bill Thon. His knowledge and areas of expertise will be invaluable for our clients and for new clients. His expertise really supplements what we're already doing so I can't wait to see some of the new, great things we'll be working on as a result of our partnership," said Rick Riddering, president of NorthStar360.